RGE representatives take pride in giving back to the community and visit numerous grammar and high schools to present on the importance of attending college and the benefits of a career in engineering.
RGE presented at the SHPE Region Six Conference "Keys to Success – Starting an Engineering Firm" and were panelist for the University of Illinois Latino/a Alumni Association event "Success Stories in Business".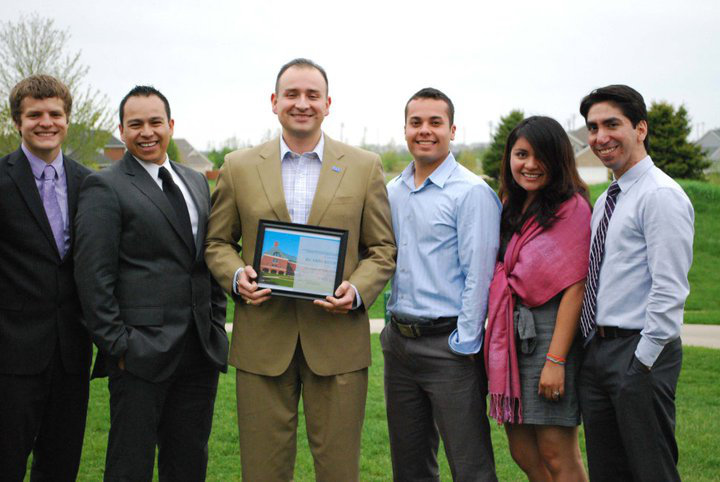 Scholarships
RGE provides annual scholarships to the University of Illinois Morrill Engineering Program (MEP) for students of color pursuing degrees in engineering. In addition, RGE has provided summer internships for those same students. This year R & G hosted two interns from Prospectives Charter High School – The interns worked in the R & G office for 6 weeks and gained exposure to several different engineering projects.
Giving Back to the Community
Mr. Rivera founded RGE-Reach Grow Exceed (formerly R&G Engineering LLC) in 2005 and has grown the firm to 25 full-time engineers and support staff. RGE, as a key partner to the leading engineering firms in Illinois, has successfully completed a variety of projects. These projects include the management and design of road and bridge reconstruction for Illinois' major transportation agencies, toll plazas, commuter rail station construction management, utility and maintenance of traffic coordination. Mr. Rivera and RGE have been recognized as leaders in the engineering and civic communities having received the following awards:
American Council of Engineering Companies 2018 Honor Award – Sub Consultant to Wight & Co.
Who's Who in Chicago Hispanic Business – 2014, 2015, 2016, 2017, 2018, 2019
Omega Delta Fraternity 2017 Alumni of the Year
America Council of Engineering Companies 2015 Honor Award – Sub Consultant to Knight E/A
Hispanic American Construction Industry Association – 2012 Professional Service Firm of the Year
Minority Business Development Association – 2010 Midwest Regional Contractor of the Year
Society of Hispanic Professional Engineers UIUC Chapter – 2011 Alumni of the Year
Illinois Hispanic Chamber of Commerce – 2010 Business of the Year
Society of Hispanic Professional Engineers IIT Chapter – 2010 Most Supportive Company
Greater Dallas Hispanic Chamber of Commerce – Nominated for 2010 Entrepreneur of the Year
Society of American Military Engineers 2009 Small Business Olympics – Gold Medal Winner