Reach Grow Exceed Engineering – Services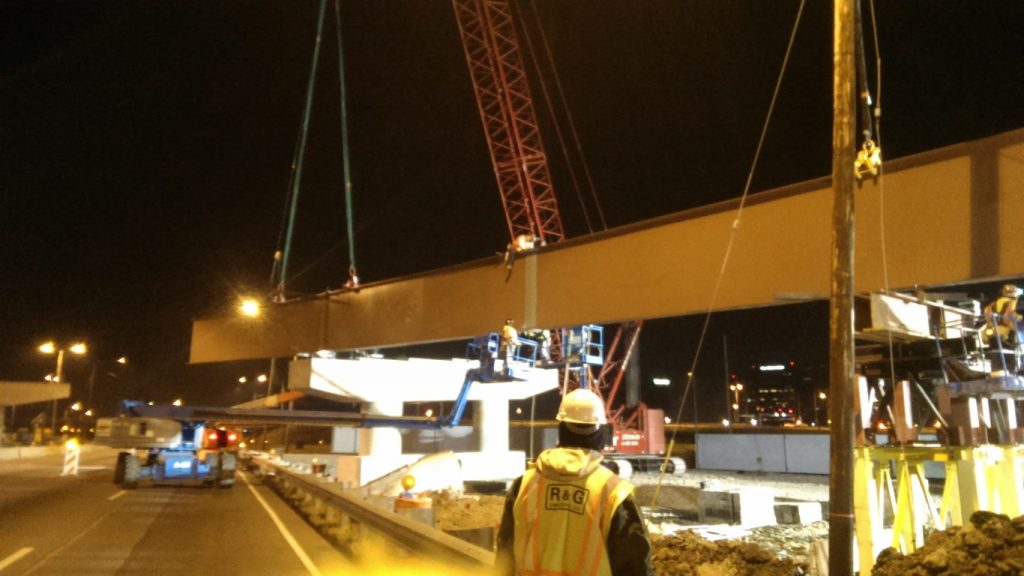 Construction Inspection
Reach Grow Exceed Engineering provides construction inspection services for roadway, highway, commuter rail and bridge projects throughout Illinois.
Our experienced staff of construction professionals are committed to working with our partners to successfully deliver projects on time and on budget.
Our construction inspection services include:
Documentation of bridge and roadway quantities
Preparation of as-built/record drawings
Inputting all daily activities into client's documentation system
HMA and PCC paving inspection
Erosion and sediment control reports
Bridge structure inspection
Piling inspection
Inspection of MOT staging
Traffic signals inspection
Storm sewer inspection
Noise wall and retaining wall inspection
RGE has provided construction inspection services to the leading transportation engineering firms on many of the largest transportation projects in Illinois.
As a result of this experience, RGE staff have a wide range of skills and resources to draw upon to continue to support our partners.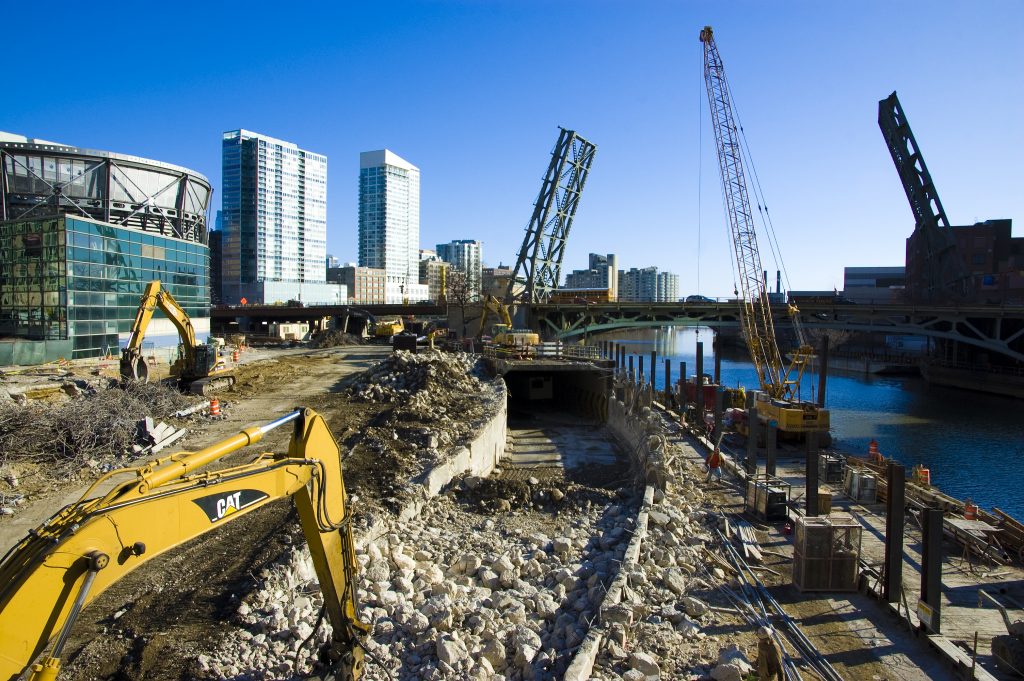 Construction Management
Reach Grow Exceed Engineering effectively manages major programs with our partners. Our staff of experienced construction managers demonstrate the ability to perform complicated procedures and prioritize tasks without losing sight of important details. Reach Grow Exceed Engineering staff possess a strong work ethic and an enthusiastic approach to our management responsibilities. We work closely with our partners to effectively meet their goals.
Design
RGE provides transportation design services for a wide variety of public agencies ranging from local roadways and highways to commuter rail and aviation.
Our transportation design services include:
Civil/Roadway

Maintenance of Traffic
Traffic Sign Design and Layout
Pavement Marking
Pavement Patching and Rehabilitation
Earthwork Management
Erosion Control
Comprehensive Constructability Reviews
Using industry leading software from companies like AutoDesk, Bentley Systems, Transoft Solutions, and Bluebeam, our team is able to successfully deliver design projects of all levels of complexity for our clients. This also gives RGE the flexibility to tailor the method of design delivery to the client's needs by either working onsite with staff embedded in the client's offices or remotely. Our design team consists of licensed staff with credentials that include Professional Engineer (PE), Surveyor, LEED Accredited Professional, AutoCAD Civil3D Certified Professional, and FEE Part 107 Remote Pilot (Drone) Certified."
Utilities
RGE performs gravity and pressure pipeline and facility design services, as well as field coordination and inspection services for the underground utility industry both locally and nationally. Our experienced and knowledgeable staff of designers and field inspectors give RGE the flexibility to satisfy our clients' needs working either on-site or remotely.
Our utility design and field services include:
Project Management

Existing Facilities Protection
Coordination and Conflict Negotiation
Restoration and Maintenance of Traffic

Pipeline and Facility Design

Main Replacement and Public Improvement
Pipeline Installation and Retirement
Over Pressurization Protection (OPP) Stations
Mainline Valve (MLV)
Metering and Regulation (M&R) Stations
Restoration and Maintenance of Traffic
Route Studies and Feasibility
Horizontal Directional Drill (HDD) design
River Crossing and Hydro Testing
Railroad Crossing and Permit Submittals

Surveying

Field Topography Survey
Underground Utility Locating
Laser GPS Scanning (LIDAR)
Unmanned Aerial Systems (UAS) Drone Mapping
RGE has experience working with several industry leading utility suppliers and delivery providers.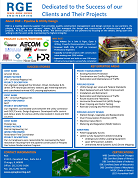 Rail
We have served as a trusted partner to Metra since our company's inception in 2005. From Construction Management for roof replacement projects to station reconstruction, Metra can rely on our track record of delivering projects on-time and under budget with a direct approach and commitment to integrity that public infrastructure work demands.